New Milgard Essence Series Windows
More exciting news! Milgard is at it again delivering a new series of quality wood windows called Essence. What we know so far is that the new windows will have an interior option of pine, douglas fir or primed wood. The windows will have a fiberglass exterior which has proven to last and last through nearly all forms of weather. What's better is that Milgard will offer the Essence Series in up to 15 different exterior colors!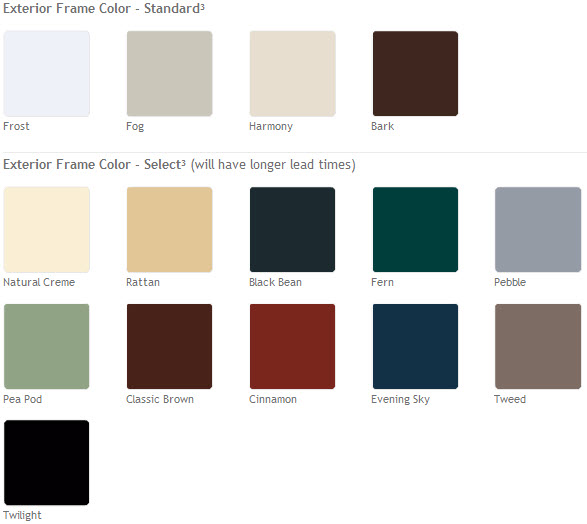 Here is a preview of the interior wood color options.

There's more good news. The lead time on the Milgard Essence Series will be just 2 weeks. That's right, just 2 weeks! The new Essence Series will be produced regionally to accommondate the shorter lead times. Have custom sizes? No problem. Unlike most wood manufacturers, Milgard can make custom sizes which makes your remodel job that much easier.
As always, this new series will be backed by Milgard's lifetime guarantee which, in our opinion, is the best warranty in the entire window and door industry.
The Milgard Essence Series is expected to be widely available by January 2011. Need a quote now? Call us at: 800-638-1052, orContact Us for the expected arrival date of the Essence Series in your area.